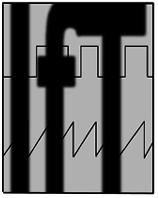 Institut für Telenautik
---
department for hydrophilia

BODY AND SOUND STRUCTURE ANALYSIS.
1.1
Hydrodynamics: Science of the currents of incompressible media. In contrast to hydraulics the problems (calculation of the movement forms of flowing liquids, the forces, which are exerted on washed bodies) are treated multidimensionally.



1.2
Hydroacoustics: The propagation of sound in liquids places the science repeated before problematic decisions. The risk of falsified results of measurement is high and inaccuracies results in unpredictable behavior of nonlinear systems.